YOUR HOME MAY BE REPOSSESSED IF YOU DO NOT KEEP UP REPAYMENTS ON YOUR MORTGAGE
Get In Touch
Find out what we can do to help you with your finances. Get in touch with us today!
Contact us
First-time Buyers and 100% Mortgages
Expert mortgage advice for first-time buyers and home movers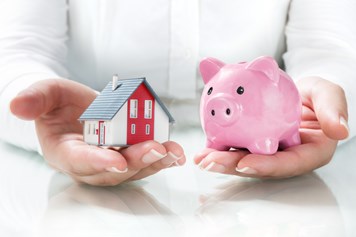 Buying a house is one of the most important purchases you will make and buying a home for the first time will be an even more daunting prospect. Add to this the vast array of first time buyer mortgage products available from a wide range of sources and you could be left making highly stressful and confusing decisions.
As experienced mortgage brokers, we are ideally placed to source first-time buyer mortgages. We have access to the vast majority of mortgage lenders in the UK, from high street favourites to specialist lenders who are willing to consider more complicated cases. We have the knowledge and expertise to take you through the entire process to find the perfect mortgage for you. We are here to make the process much easier for you.
Why not visit our guide to purchasing a property for some useful advice on getting started or read our Quick Guide to 100% mortgages below.
Our Quick Guide to 100% mortgages
Do 100% mortgages really exist?
You may have seen reports recently that the 100% mortgage is back. In theory, yes, 100% mortgages do exist, but you don't get something for nothing! 
There are several terms used to describe these 100% mortgages which are usually taken out by first-time buyers: family springboard, parent assist, lend a hand, guarantor mortgages, family boost, family step. Each one requires security from family and even friends to help you get on the ladder.
The two main types of 100% mortgage:


1) Family or friends provide savings as security on your 100% mortgage
Family or friends put anything between 10% and 20% of the property purchase price into a savings account linked to your mortgage.
The savings are not given to you as a deposit but instead locked into the savings account for between 3 and 5 years to act as security against the mortgage. During that time the savings cannot be accessed but interest is earned on the savings. In return the lender will offer you a 100% mortgage on your property.
As long as you keep up to date on the mortgage payments, your loved ones will receive their savings back with interest after the fixed period.


2) Parents use their home as collateral for your 100% mortgage
If your parents don't have the savings to put towards your property purchase but they have a home with no or little mortgage, they may be able to use their home as security on your new purchase.
The lender will take a charge over a portion of equity in your parent's house which will act as security against your mortgage. The lender will then advance you 100% loan to purchase the property.
Once you have sufficient equity in your property to no longer require the collateral from your parent's property, the charge will be removed.


Things to consider
With both options, you must ensure you keep up to date with payments on the mortgage. If you were to fall into arrears the lender can use the security to cover the shortfall.

Anyone acting as guarantor and providing security will be required by the lender to seek independent legal advice.

Lenders will carry out affordability checks to establish how much they will lend you towards a property. Affordability will only take into account the applicant's income, not that of the family/friend providing security.
As a whole of market mortgage broker we have access to the majority of mortgages available on the market and are best placed to advise you on your options as a first time buyer or should you wish to take out a 100% mortgage. 
Contact us now to make an initial telephone or face to face appointment.