Get In Touch
Find out what we can do to help you with your finances. Get in touch with us today!
Contact us
Life Insurance
How will you protect your family?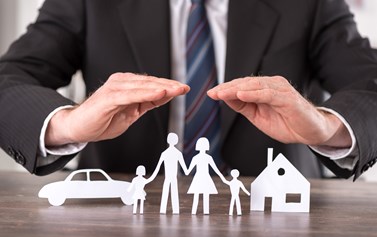 We encourage all our clients to consider how they will protect their loved ones if they were to die or suffer from a critical illness, especially during the term of their mortgage.
 
Recent statistics show a worrying figure of 50% of homeowners don't have any form of life insurance, a figure that rises to 72% when you consider those without critical illness cover.
 
Many people think the cost of insurance is prohibitive. Premiums are usually much lower than you think, especially if you are a non-smoker and in reasonably good health. Insurers accept 96% of all applications, even for people who have underlying health issues or have been seriously ill in the past.
What is it?
A Term life insurance plan is the most basic form of life insurance and is usually the cheapest way to insure your life. It covers you for a fixed period and pays out a one off lump sum if you die during the policy term. 
With some term insurance policies you can add additional options, for instance critical illness cover. If you do add on critical illness cover, the plan will pay out once on diagnosis of a qualifying critical illness or if you die during the term of the policy.
 
Who is it for?
This type of plan is designed for those who want to leave a lump sum in the event of their death within a specified time period whilst keeping the cost to a minimum. Term assurance can protect your family from the financial implications of a personal tragedy and is particularly important if you have young children or dependents. It can be used to cover a mortgage, other loan or to ensure that your family is protected from the effects of having to repay a debt after the main breadwinner has passed away. As advisors we can help you find the plan that best meets your requirements.
If you are interested in life insurance contact us now to make an initial telephone or face to face appointment.